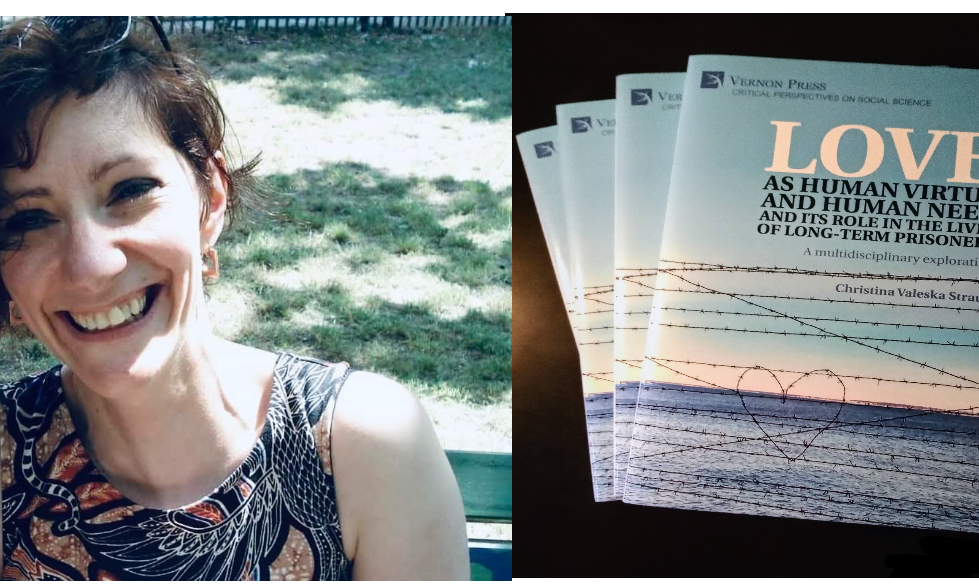 Love. Christina Straub explores the most dangerous word in an english prison.
Oct 27th, 2021 by lockedupliving
Dr Christina Straub's interest is centred around qualitative social research in general and prison research in particular. She graduated as a Cultural Scientist (MA) at the European-University-Viadrina, Germany, in 2009 with an ethnographic study about the construction of individual identity in the subculture of Hot Rodding (car culture).
Her first post-grad employment as a Research Assistant for the Prisons Research Centre at the Institute of Criminology, University of Cambridge led her into a high-security prison exploring staff-prisoner-relationships together with Prof Alison Liebling and Helen Arnold. The many stories and layers of the prison environment ever since continued to play a major role in her work. It included, for example, qualitative research for London-based charity The Forgiveness Project or looking into the specific pains and needs of families of people serving an Indeterminate Sentence for Public Protection (IPP) together with Dr Harry Annison (Southampton Law School) and in collaboration with the Prison Reform Trust. Currently she works with Dr Kate O´Brien at Durham University on a project evaluating the Early Days in Custody programme delivered by NEPACS. She is passionate about and inspired by multidisciplinary research (using neurosciences, psychology, sociology, and moral philosophy for example) that aims to deliver holistic insights into the micro- and macro-levels of human existence, human resilience, and sustainable ways for humanity to move forward (individually, socially, and institutionally). 
Christina's latest book is
Love as human virtue and human need and its role in the lives of long-term prisoners
https://www.amazon.co.uk/human-virtue-lives-long-term-prisoners/dp/1622739663/ref=sr_1_1?crid=1SPAAB22PM4C3&dchild=1&keywords=christina+straub&qid=1635156221&sprefix=christina+straub%2Caps%2C94&sr=8-1
And she recommends All about Love by bell hooks
https://www.amazon.co.uk/All-About-Love-Visions-Paperback/dp/0060959479/ref=sr_1_1?crid=18F5SRYGWCS8R&dchild=1&keywords=all+about+love&qid=1635156284&sprefix=all+about+love%2Caps%2C93&sr=8-1
https://www.amazon.co.uk/Work-Jairus-McLeary-Gethin-Aldous/dp/B075GV1KG4
Share
|
Download(

Loading

)