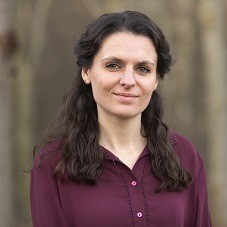 Jayne Price. When is a child? The ill considered transition to adult prison.
Oct 6th, 2021 by lockedupliving
We are fortunate that there are people looking at parts of our criminal justice system which otherwise can be easily overlooked. Jayne Price is one of those people and here she describes her work studying the process of transition for young people moving from a Young Offenders Institution to an adult prison.
Price, J. (2021). The impacts of the drop in staffing provision in the transition between the youth custody estate and young adult/adult estate. Prison Service Journal, 256, pp. 23-29. https://www.crimeandjustice.org.uk/sites/crimeandjustice.org.uk/files/PSJ 256 September 2021_0.pdf
Price, J. (2021) Violence, Control and Restraint: The Harms to Young Adults Particularly Upon Transition, The Howard Journal of Crime and Justice, https://doi.org/10.1111/hojo.12418
Price, J. & Turner, J. (2021) (Custodial) spaces to grow? Adolescent development during custodial transitions, Journal of Youth Studies, https://doi.org/10.1080/13676261.2020.1865525
Price, J. (2020) The experience of young people transitioning between youth offending services to probation services. Probation Journal, 67(3), 246-263. https://doi.org/10.1177/0264550520939166
Jayne joined the Department of Social and Political Science, Chester University as Lecturer in Criminology in September 2018.  In October 2019 she completed her PhD at the University of Liverpool. The project was a CASE studentship with Her Majesty's Inspectorate of Prisons funded by the Economic and Social Research Council. The research aimed to 'explore pathways and transitions between juvenile and adult penal institutions'. Through speaking to young people who experience the transition, key stakeholders, observations within the institutions alongside analysis of relevant literature and HMIP survey data, the research findings contribute to the on-going collective reflexive learning of policy and practise. The original research sought to establish the most effective and progressive way of supporting young people through the transition.
Brewster D (2020) Not Wired Up? The Neuroscientific Turn in Youth to Adult (Y2A) Transitions Policy. Youth Justice 20(3): 215–234.
Coyle B (2019) 'What the f**k is maturity?': Young adulthood, subjective maturity and desistance from crime. British Journal of Criminology 59(5): 1178-1198.
Share
|
Download(

Loading

)